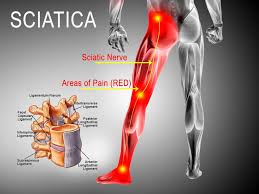 Sciatica
Here at Hengesteg Chiropractic, we approach sciatica completely different than other chiropractors.
There are 2 common reasons for sciatica:
1.) You have a disc bulge or a herniation in your low back.
2.) You have Piriformis Syndrome.
After 14 years of working on people with sciatica, the most common reason for sciatica is Piriformis Syndrome. You can adjust the low back 100 times and no results will happen. I use Applied Kinesiology, or Muscle Testing to see if your Piriformis, Gluteus Medius, IT-Band, and Glut Maximus are firing properly. IF NOT, the muscles are compressing on your sciatic nerve causing pain, numbness, and tingling.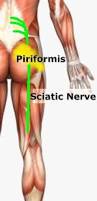 This allows me to find the root cause of your sciatica. Once we find the cause, we set up a Treatment Plan to help correct and strengthen your body to prevent sciatica again. I have had life changing results for patients withing 3-6 weeks! Depending on the severity of the injury, it can take up to 3 months.
I will give you a hint if your sciatica is from Piriformis Syndrome: the pain and numbness starts right in your butt cheek! I know this isn't professional terms but every patient will point to their but cheek and say the pain starts here! Rarely do they point to the center of their low back.
CALL HENGESTEG CHIROPRACTIC NOW TO SEE IF WE CAN HELP GET YOU OUT OF THE PAIN, NUMBNESS, and TINGLING down the leg.